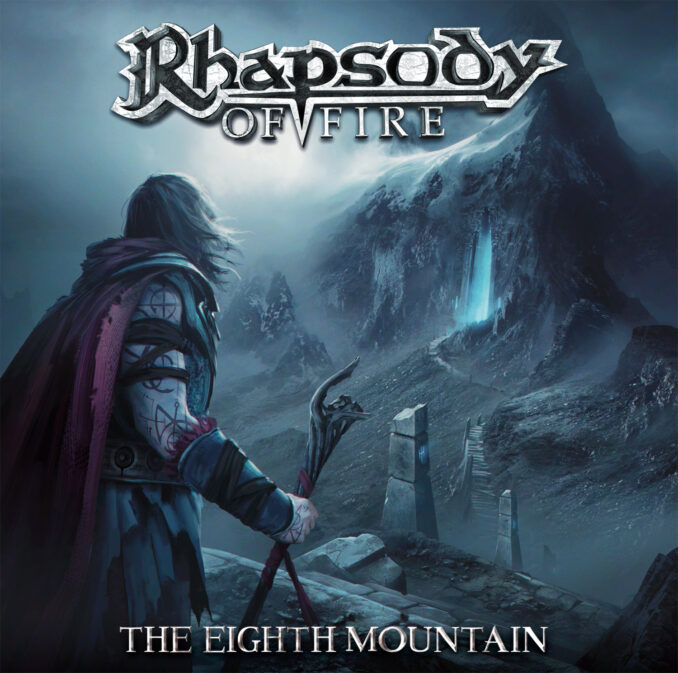 RHAPSODY OF FIRE - The Eighth Mountain -

8.3/10
Summary
RHAPSODY OF FIRE
The Eighth Mountain
February 12, 2019
AFM Records
Maxxxwell Carlisle (at) MetalExpressRadio.com
With The Eighth Mountain, Rhapsody of Fire have achieved what many fans hoped the band could in the new era of this veteran and iconic Power Metal outfit. With the evermore confusing splintering of various Italian, Rhapsody born, Power Metal groups, and with the "core" group now featuring a new singer, many were skeptical that this band could recapture its glorious past. Original vocalist Fabio Lione has now permanently moved on to sing for Angra, and the younger but less proven Giacomo Voli has taken his place. Fortunately for everyone, Voli has delivered the goods, and while his voice is certainly different than Lione's, he has some serious vocal chops and a fresh enthusiasm for the genre.
"Rain Of Fury", the band's lead single and video, is an excellent representation of the material found within The Eighth Mountain. The band has returned to its roots. These songs are filled with all the fantastical imagery and storytelling that we've come to love and expect from Rhapsody but there is a more easy-going approach taken here, and each song stands on its own as a separate work, much more so than the final Lione sung albums.
Time will tell how the other Rhapsody based bands will fare (Luca Turilli's Rhapsody, Turilli / Lione Rhapsody, Lione – Conti, etc.,) but for now at least we can be sure that Rhapsody of Fire is back in action and standing strong, crossing rivers, valleys and flying high on the wings of the red dragon.
TUNE INTO METALEXPRESSRADIO.COM at NOON & MIDNIGHT (EST) / 6:00 & 18:00 (CET) TO HEAR THE BEST TRACKS FROM THIS UP-COMING RELEASE!!!