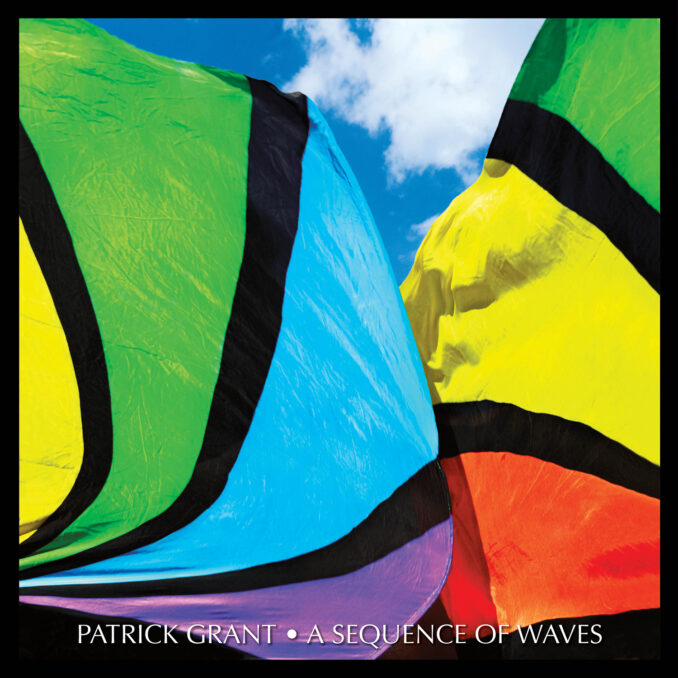 PATRICK GRANT - A Sequence of Waves -

5.5/10
Summary
PATRICK GRANT
A Sequence of Waves
October 5, 2017
Independent
Maxxxwell Carlisle (at) MetalExpressRadio.com
Patrick Grant's A Sequence of Waves is a genre bridging blend of neoclassical guitar, contemporary instrumental experimentation, and film score influenced, rock-based composition. With Grant at the helm as the primary writer and multi-instrumentalist, backed by a team of competent session players, A Sequence of Waves has such a unique combination of elements that it's worth listening to just out of curiosity alone. Fortunately, this release has depth for days and rewards the listener increasingly after multiple listens.
Fans of the more symphonic leaning acts like Trans Siberian Orchestra, Maestro Alex Gregory, Mahavishnu Orchestra, and Apocalyptica will find a lot to love on A Sequence of Waves. In some ways, the compositions are not too far removed from last year's Wolf Hoffman release Headbangers Symphony. Both releases feature their own unique combination of freshly tread classical elements and traditional rock influences.
While it's hard to not respect a new musical approach, the uniqueness of this release may be a turn off to some listeners. A Sequence of Waves stands out from the pack nicely but it is often plagued by it's own, perhaps too rigid, style. Even though a wide variety of instrumentation is employed, each track sounds a bit too similar to the next, specifically with very little rhythmic variation between the songs. This could be attributed to the overall concept nature of the release, but it may leave the listener with an unfulfilled feeling, nonetheless.
With some patience and understanding, A Sequence of Waves will be enjoyed by most fans of instrumental music. Patrick Grant has made an excellent effort in establishing a signature style and sound.