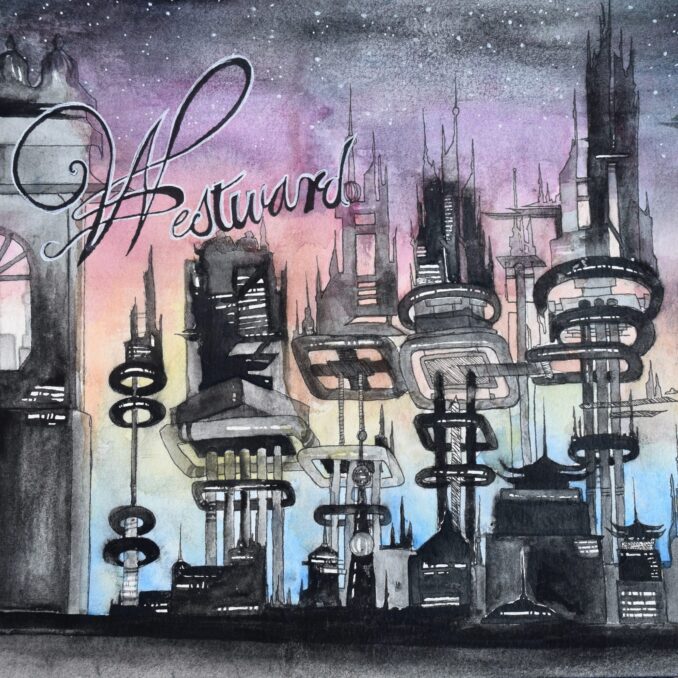 WESTWARD - The Empire of Deception -

7.5/10
Summary
WESTWARD
The Empire of Deception
September 22, 2017
Independent
Maxxxwell Carlisle (at) MetalExpressRadio.com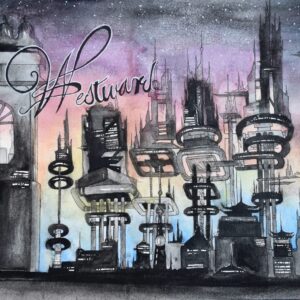 Following their debut album, The Deadly Rapture of Space, Westward are back to click their Rock-n-Roll spaceship up a few notches. On The Empire of Deception, we find the band's familiar yet unique blend of Classic Rock influences hard at work. Impressive arrangements abound with tracks like "Redemption" which features some of the act's best vocal layering to date. Lead vocalist Andrew Marshall seems to have perfected his delivery of "coyboy space rock", as they call it, reminding us of iconic voices like Brad Delp, Freddie Mercury, and a more raw sounding Steve Perry.
The album starts out with a fun mix of Synth Wave and Classic Rock, and continues along the Rock path, with occasional psychedelic and indie flavors thrown in as the album progresses. The Empire of Deception's lead single, "The Last Stand", brings forth déjà vu memories of The Beatles, in both the guitar tones and the songwriting. This track eventually grows into a massive Classic Rock style number along the lines of Golden Earring or Warren Zevon. Part of what makes this release so much fun to listen to, is how each song starts in a familiar way, but then takes itself to a place that you'd never expect from the get-go. Fans of both Classic Rock acts and more contemporary, indie leaning, organic Modern Rock bands will enjoy this track, as well as the rest of The Empire of Deception.
With the turbulent waves within what's left of the music industry, Westward might be just in time to slip themselves into the scene's fan-favorite position thanks to their eclectic combination of Classic Rock elements and current, trending, atmospheric vibes and quasi-indie styles.