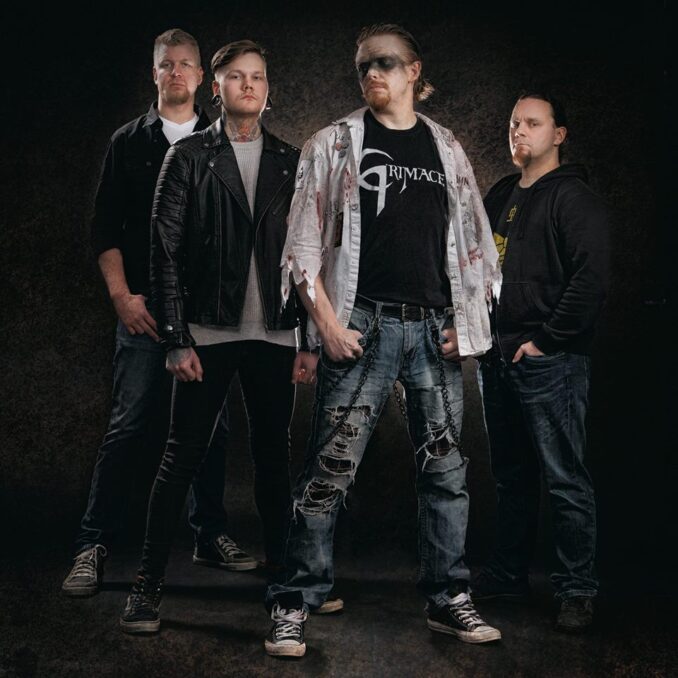 The beginning of Grimace was during the winter 2007/2008. The first year was mostly a struggle, but eventually they got their line-up sorted and could put focus back on producing metal material.  As the year 2013 started, also started Grimace's  biggest project so far – debut full-length album "Gates of Mind" got released later that year.
With current line-up consisting of Harri Häkkinen (vocals), Ossi Viinikainen (guitar), Teemu Hiltunen (bass) and Leevi Räsänen (drums) the band is restlessly hunting more and more gigs and trying to reach the public even further…you never know when they might appear to your neighborhood…
Check out this week's show to hear what Teemu Hiltunen has to share about his 10 influential songs.