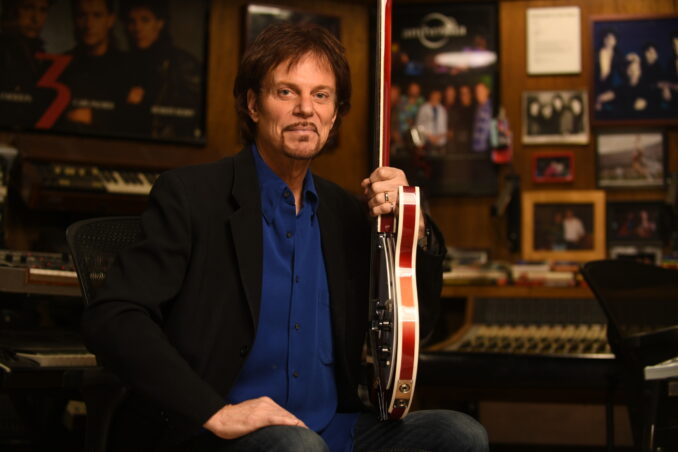 Full Circle:
3.2 is a continuation of the band 3 that released their one and only album To The Power of 3 in 1988.  Back then the group consisted of vocalist/guitarist Robert Berry, drummer Carl Palmer, and legendary keyboardist Keith Emerson.  In 2015 Frontiers Music President Serafino Perugino urged Berry to reunite with Emerson to continue where the band left off.
Emerson was ecstatic about making music again and got right to work with Berry crafting The Rules Have Changed under the new band name of 3.2 (Palmer passed on the opportunity).  Sadly, before the project could be finished, Keith Emerson took his own life, leaving Berry to either abandon the project or try to salvage it.
Robert decided to move forward and craft the album from old cassette tapes, musical fragments, and past phone conversations.  In 2018 The Rules Have Changed was released to a very warm reception, that demanded more.  But was there more of Emerson's work left?
I'm going to let Robert Berry answer that.  Meanwhile, Berry will be releasing Third Impression on February 12, 2021 under the 3.2 name.  Robert and I walk you through the beginning of the group to today.  I had a great time speaking with Robert, and I know you will enjoy hearing it.
Highlights include:
How the band formed in 1988
What lead to the original band disbanding
The formation of 3.2 with Keith Emerson
Working with Keith toward the end of his life
The songs that came out of those sessions that spawned two albums
Having to put the music together after Emerson's passing
Why Carl Palmer didn't return
Discussion of the new and final 3.2 album Third Impression
Will there be a vinyl release?
His work with Alliance, All 41, and the December People
… and much, much more!