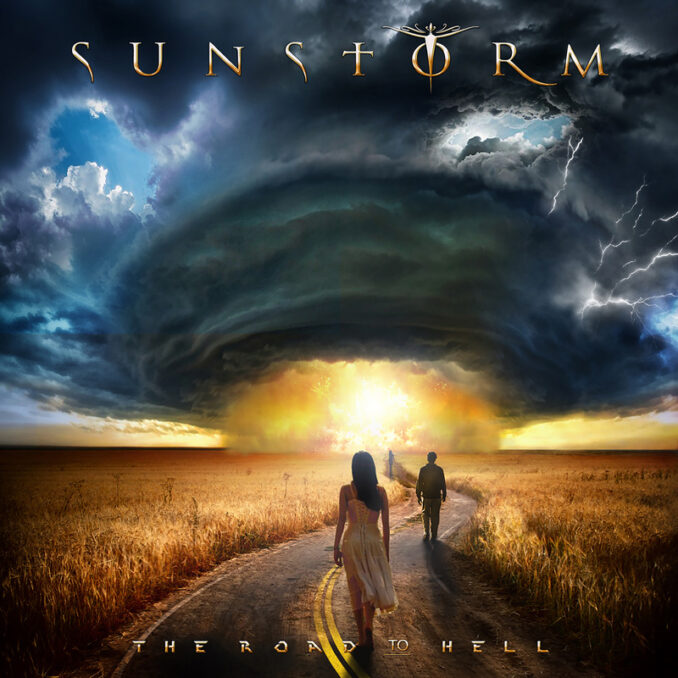 SUNSTORM - Road To Hell -

6/10
Summary
Sunstorm
Road To Hell
June 11, 2018
Frontiers Music
Maxxxwell Carlisle (at) MetalExpressRadio.com
AOR fans will be right at home with Sunstorm's latest album: Road To Hell. Featuring a well-calculated mix of late 80's Yngwie and Soft Rock Rainbow, Sunstorm's fifth release is an expertly produced and nicely executed Classic Hard Rock album. Veteran vocalist Joe Lynn Turner sounds fantastic and seems to have kept his voice in top shape. Italian based guitarist Simone Mularoni splatters the record with tasteful leads and the perfect amount of grit. All that being said, many of the songs suffer from being too familiar sounding, to the point that the album doesn't really stay with you after it's done. There's no doubt that these songs are good, but they lack a certain level of inspiration that would help it make more of an impact. The title track is noticeably lack-luster.
There are some nice standout tracks like "My Eyes On You", and "Resurrection", and these up the energy level considerably. This is a nice safe-guard against an album that could easily be too soft sounding. For fans of Joe Lynn Turner and modern AOR in general, this is a no-brainer, however it may not convert any new fans or leave a lasting mark on Hard Rock history.
TUNE INTO METALEXPRESSRADIO.COM at NOON & MIDNIGHT (EST) / 6:00 & 18:00 (CET) TO HEAR THE BEST TRACKS FROM THIS UP-COMING RELEASE!!!