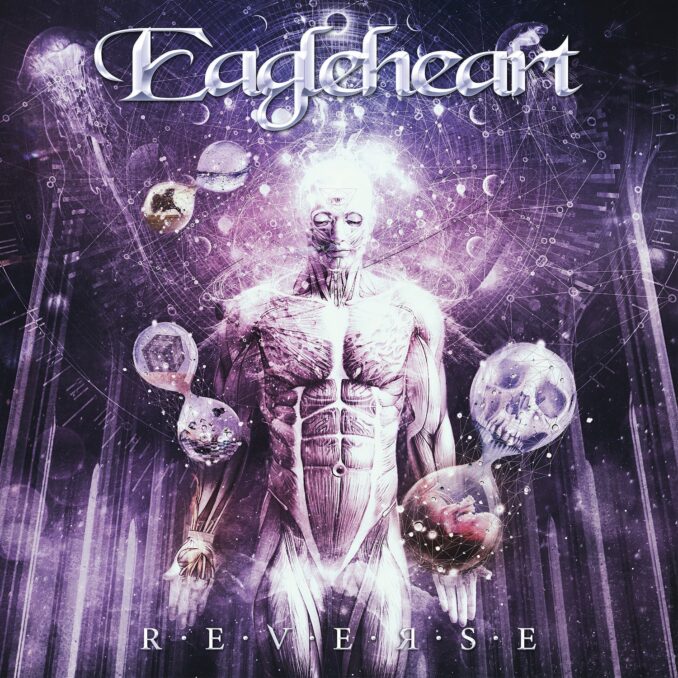 EAGLEHEART - Reverse -

4/10
Summary
EAGLEHEART
Reverse
August 20, 2017
Scarlet Records
Maxxxwell Carlisle (at) MetalExpressRadio.com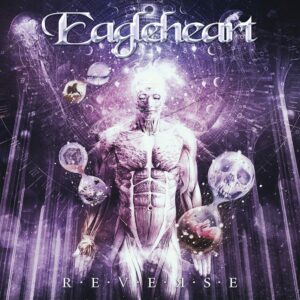 On their third full-length release, Eagleheart gets a bit lost in their progressive desires, resulting in a technically brilliant yet ponderously uncatchy and forgettable album.
Reverse utilizes an impressive array of Prog elements such as odd time signatures, start-stop breakdowns, and exotic songs structures, and while these ingredients are at times impressive, the overall songwriting falls short on the key elements that Power Metal fans have come to expect and appreciate.
Everything everyone likes about Power Metal is missing here. The classic singalong choruses and crowd-pleasing refrains are not to be found. There are also a number of vocal passages which are either buried beneath endless layers of overdubs, or saturated with effects to the point that they end up lost in the sea of keyboard pads. For Death Metal fans and the like, who are used to not hearing lyrics, this may not be much of a disappointment, but Power Metal fans have come to demand a clear, in-your-face vocal delivery.
These shortfalls are a shame considering the overall production value and high technical ability of Eagleheart. Hopefully future releases from this act will take some direction from bands like Symphony X or Dream Theater; bands that successfully blend Power Metal with Progressive elements.
https://www.youtube.com/watch?v=6Q03GB0sCw4
TUNE INTO METALEXPRESSRADIO.COM at NOON & MIDNIGHT (EST) / 6:00 & 18:00 (CET) TO HEAR THE BEST TRACKS FROM THIS UP-COMING RELEASE!!!