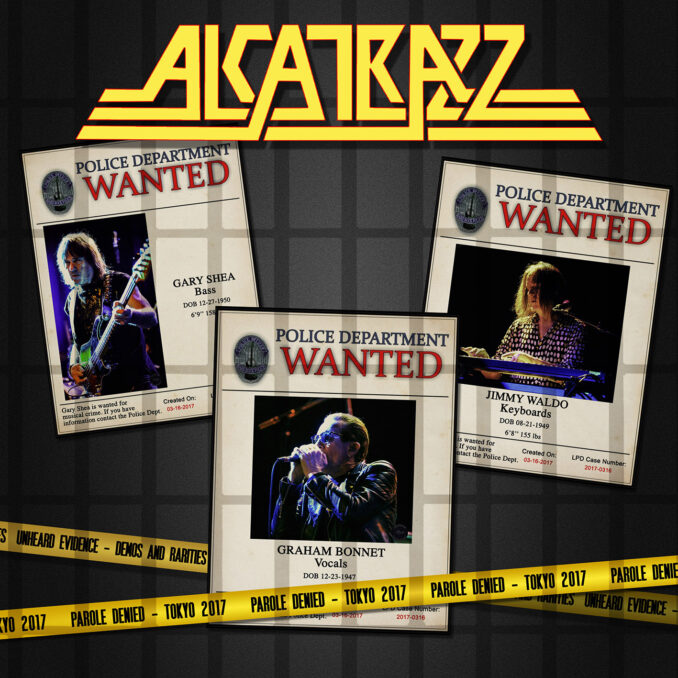 ALCATRAZZ - Parole Denied (Tokyo 2017) -

7.1/10
Summary
ALCATRAZZ
Parole Denied (Tokyo 2017)
December 11, 2018
Frontiers Records
Maxxxwell Carlisle (at) MetalExpressRadio.com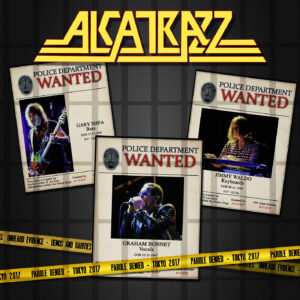 This nineteen track collection of 2017 live recordings and vintage 1985 unreleased demos is a real treat for Alcatrazz fans. Parole Denied features Graham Bonnet along with original Alcatrazz members Jimmy Waldo and Gary Shea playing their classic material together for the first time in 33 years.
For the live material, the band sounds great. They seem to have spent plenty of time in the rehearsal studio in preparation for this Japanese tour. From the recordings you would never know that these musicians had not played together in decades. Graham Bonnet sounds flawless. Considering how common it is for live recordings to be doctored these days, and given Bonnet's age, his performance is suspiciously good. That being said, without any specific reason to suspect an altered recording, we can give him the benefit of the doubt and simply accept his performance as his best live work in recent years.
All of the favorite Alcatrazz songs are there, including "Too Young To Die, Too Drunk To Live", "Jet To Jet", "Hiroshima Mon Amour", and "Island In The Sun", and the band has stuck to the original song structures and arrangements. They definitely seem to have had the audience's best interests in mind.
The demo tracks are fun, however it's easy to see why some of them were not originally released. "Emotion" for instance, is a nice song, but doesn't fit terribly well with the rest of the Alcatrazz catalog. Regardless, for die-hard fans, this release will be thrilling.
TUNE INTO METALEXPRESSRADIO.COM at NOON & MIDNIGHT (EST) / 6:00 & 18:00 (CET) TO HEAR THE BEST TRACKS FROM THIS UP-COMING RELEASE!!!