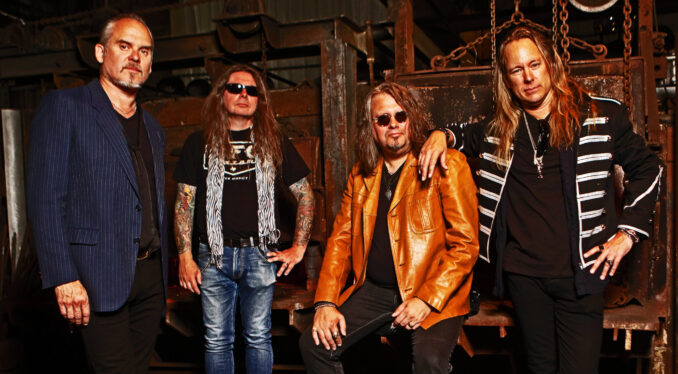 2015 nearly saw the end of Electric Earth when bassplayer and founding member Lyris Karlsson decided to leave the band to pursue other projects. Instead of calling it quits remaining members Peter Gottlieb (vocals), Tommy Scalisi (guitar) and Magnus Olsson (drums) started writing material for the best album the band were about to record. Focused on the core of what Electric Earth are all about and staying true to their vision of Hard Rock music they wrote tons of tunes. Along the way they reached out to close friends to fill in on the bass parts of the recordings. One of them, Mikael Tuved, ended up as a new permanent member of the band. The result is there to find on the brand-new self-titled "Electric Earth" album.
Electric Earth are this week's Guest DJ to show off with 10 favorite inspirational tracks. Stay tuned!
Tune in at 15:00 and 21:00 CET/ 9:00 a.m. and 3:00 p.m. EST this Friday to hear the show!
While you wait check out the video for "Down By The Water":