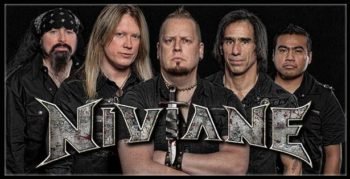 NIVIANE (pronounced nih-vy-anne) is a power metal band from Sacramento, California. There's a strong influence of Judas Priest , focus on the fantasy theme in lyrics and no compromise in sound – metal from first to last tune.
Guitarist Gary Tarplee is our Guest DJ today and he's going to lead you through his 10 most influential songs ever.
NIVIANE released their debut album The Druid King in 2017 and we'll play a bunch of tracks from it after the show.
While you wait check out the video for "The Berserker":