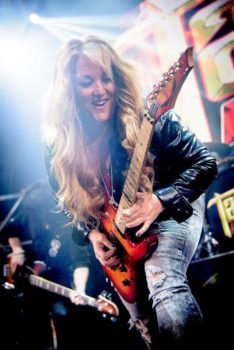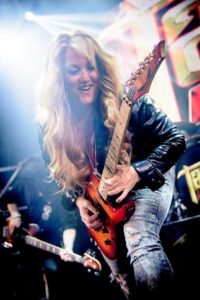 Tara Lynch (aka "Gui-Tara") is a guitarist, composer, vocalist and songwriter who delivers heavy metal thunder with prominent melodic guitar riffs, shredding leads and powerhouse vocals. Tara just released her debut album Evil Enough this April.
Evil Enough is a melodic metal album featuring Tara Lynch on all guitars and vocals along with an all-star lineup of guest performances by Vinny Appice (Black Sabbath/Dio), Tony MacAlpine (solo/Planet X), Phil Soussan (Ozzy/Billy Idol), Mark Boals (Dokken/Yngwie Malmsteen), Brent Woods (Vince Neil/Sebastian Bach), Glen Sobel (Alice Cooper) and Björn Englen (Quiet Riot/Yngwie Malmsteen). "Evil Enough" is produced by Brent Woods. All words and music were written by Tara Lynch.
Join us as Tara presents her very Classic Metal playlist! We'll then play tracks off the debut album after the show!
While you wait check out the official video for Tara's track "Antidote" off of Evil Enough: