JUSTIFY REBELLION - Unleashing The Beast -

3/10
Summary
JUSTIFY REBELLION
Unleashing The Beast
January 16, 2018
Mighty Music
Maxxxwell Carlisle (at) MetalExpressRadio.com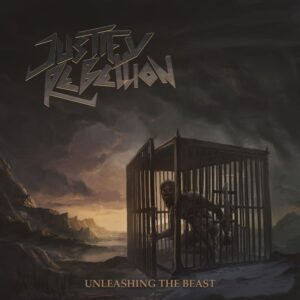 Unleashing The Beast is Justify Rebellion's debut album and unfortunately for the band, their inexperience as songwriters and performers shines through as the major deciding element of this release. From the overused song titles to the uninspired guitar riffs, the transparency of the band's thought process is almost laughable. The lack of originality of the "unleashing of the beast" metaphor (both in the album title and cover) for a band's hopefully triumphant debut album seems to be complete lost on the band. Add to that guitar riffs that are repetitive, lacking in energy, and vocals that are either whispers buried in the mix or in-your-face one-dimensional snarls, and you have a recipe for an annoying album that is 100% all filler no killer.
A few of the more inspired tracks on the album, like "Relentless War" and "Stuck Up In Chains", are still plagued by the repetitiveness and over simplification that bogs down the whole album. Those two tracks and perhaps "The Core" at least show a bit of a different set of influences, even if they are still obvious and pedestrian.
While many of the faults of Unleashing The Beast could just be chalked up to it being a debut album by  a young band, considering that they had access to professional production and record label contacts, this release is hard to forgive. The best element of this album is the drumming, and while it's nothing earth-shattering, it is at least consistent, solid, and tries it's damnedest to salvage poor songwriting. This album has little offer beyond loud, angry background music.
TUNE INTO METALEXPRESSRADIO.COM at NOON & MIDNIGHT (EST) / 6:00 & 18:00 (CET) TO HEAR THE BEST TRACKS FROM THIS UP-COMING RELEASE!!!