KILMARA - Across The Realm Of Time -

5/10
Summary
KILMARA
Across The Realm Of Time
August 20, 2018
Rock of Angels Records
Maxxxwell Carlisle (at) MetalExpressRadio.com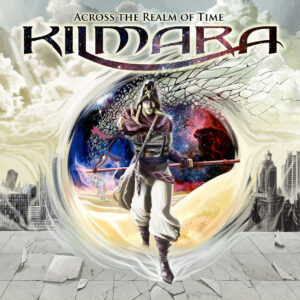 On Kilmara's fourth album, Across The Realm Of Time, like a lot of the modern day Traditional Hard Rock bands, this act has trouble distinguishing itself from the thousands of other bands that are peddling the same sound and style. Despite an excellent album production (thanks to Power Metal pioneer Roland Grapow) Across The Realm Of Time leaves the listener confusingly unsatisfied. None of these songs are truly bad, but many of them seem to lack the necessary higher level of inspiration that would be needed to make them memorable and catchy. Perhaps the nasally, juvenile vocal tone of lead singer Dani Ponce is making things come unglued. His singing style is now a bit dated, but also lacks any sense of nostalgia or traditionalist roots.
Even considering those marks against this release, it's not a disaster by any means. Sonically, everything is in place, and the performances are near-textbook perfect. Still there is just something missing here. The songs are hard to recall after having just recently listened to them. Even the emotions you experience while the songs are playing, are fleeting. Hopefully Kilmara will be able to regroup, find some fresh inspiration, and break the chains of mediocrity in the years to come.
TUNE INTO METALEXPRESSRADIO.COM at NOON & MIDNIGHT (EST) / 6:00 & 18:00 (CET) TO HEAR THE BEST TRACKS FROM THIS UP-COMING RELEASE!!!