Upcoming Guest DJs
Jacob Cade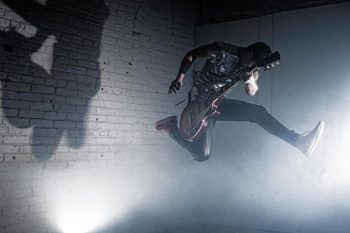 "There is a new name about to burst on the rock scene, that mixes the styles of Led Zeppelin and Guns N' Roses – and that name is Jacob Cade. "Energetic rock n' roll with a modern twist" is how this singer/guitarist/band leader from Colorado likes to describe his music.
Cade is working closely with legendary producer Michael Wagener (whose credits include working with the likes of Metallica, Dokken, King's X, etc.). Plans include issuing a string of singles, before offering up an EP that will be entitled Hunger, with songwriting collaborations between Cade and such respected rock names as Paul Taylor from Winger, Lzzy Hale and Joe Hottinger from Halestorm, and Rachel Bolan from Skid Row.
The first song of Cade's to be released as a single is "What's Your Problem?!.""
Stay tuned to listen to the entire show, as well as the sequence of tracks by our Guest DJ we're going to play after that.
While you wait check out the music video for "What's Your Problem?!." here::