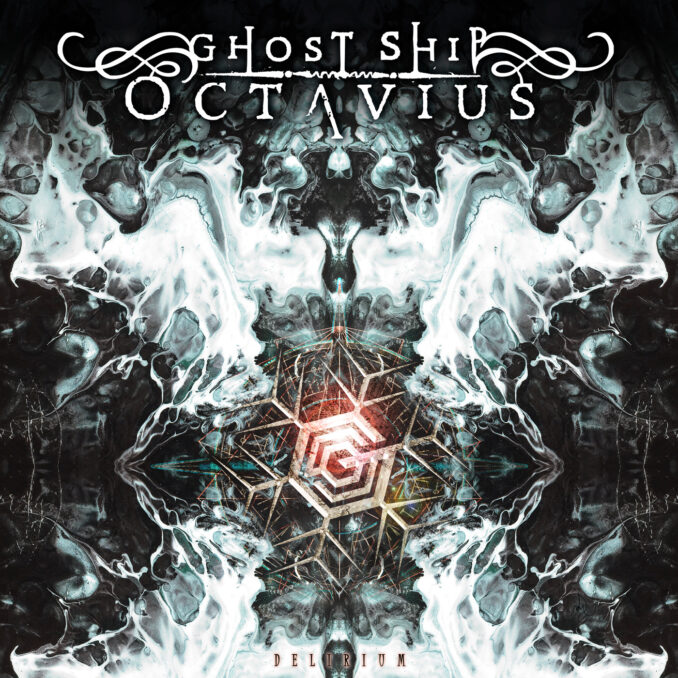 Summary
GHOST SHIP OCTAVIUS
Delirium
Mighty Music
22 February 2019
Ghost Ship Octavius includes veterans of God Forbid and Nevermore.  The band describes their prospective fan base as fans of the latter as well as Kamelot and Pain Of Salvation. They describe their music as "…forging a fresh pathway in the metal genre by exploring emotional and melodic writing firmly founded in technical playing and memorable hooks with a common theme of darkness, hope and ghostly imagery with chilling, arctic elements throughout."
"Turned To Ice" delivers as described and serves as a template for the album's style and musicianship.  Sweeping atmospheric keyboards and Power Metal guitar flourishes evolve into repeated waves of melodic guitar and vocal passages imparting an otherworld feeling. While the vocals don't have an abundance of range, they are refreshingly capable, alternating between guttural rasping and powerful smoothness.  Guitar solos are intricate and thoughtfully weaved into the song structure. "Ocean Of Memories" is a placid mash up of keyboard musings, random riffs and "spooky" atmospherics. By comparison, "Saturnine" is bludgeoning and direct.  The standout heaviest song. "Delirium" strongly reflects the heritage of Nevermore.  A strong chorus and core riff elevate this song to highlight status. Nevermore fans will note a riffing technique, vocal cadence and song architecture reminiscent of "The River Dragon Has Come." "Ghost In The Well" finds vocal and guitar trying to occupy the same space making it impossible for either to make a coherent statement. "Chosen" treads the same unfortunate path until an extended instrumental bridge erupts 0like someone surfacing from being under water too long. "Edge Of Time" is an emotive ballad that alternates between the melodic and the rough.  This structure combined with the outstanding guitar work in the bridges and the melodic chorus are worth repeated listens. The closing four songs "Far Below", "The Maze", "Bleeding On The Horizons", and "Burn This Ladder" attempt to create the same emotive urgency and intricate song writing that set "Edge Of Time" apart.  Lighter and heavier textures are explored but awkward moments diminish the intensity and result in little tension built or released.
Fans of Progressive Power Metal will find songs to enjoy on Delirium.  However, the emotional and melodic writing style tends to be formulaic.  Additional heavy moments such as those in "Saturnine" and "Delirium" could've yielded an album appealing to a wider audience.
TUNE INTO METALEXPRESSRADIO.COM at NOON & MIDNIGHT (EST) / 6:00 & 18:00 (CET) TO HEAR THE BEST TRACKS FROM THIS UP-COMING RELEASE!!!
TRACKLIST (Highlights: 1, 3, 4, 7)
1. "Turned to Ice"
2. "Ocean Of Memories"
3. "Saturnine"
4. "Delirium"
5. "Ghost In The Well"
6. "Chosen"
7. "Edge Of Time"
8. "Far Between"
9. "The Maze"
10. "Bleeding On The Horns"
11. "Burn The Ladder"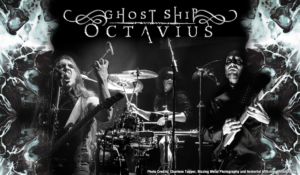 LINEUP
Matthew Wicklund – Guitars
Van Williams – Drums
Adon Fanion – Guitars/Vocals
Ghost Ship Octavius Website