HERMAN FRANK - Fight The Fear -

8.8/10
Summary
HERMAN FRANK
Fight The Fear
January 22, 2019
AFM Records
Maxxxwell Carlisle (at) MetalExpressRadio.com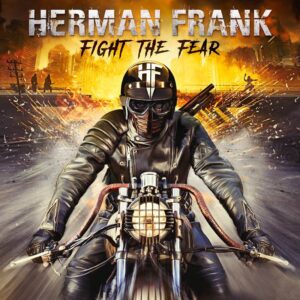 Fight The Fear is producer and on-again-off-again Accept guitarist Herman Frank's 4th solo album. Featuring 14 tracks of Classic German Heavy Metal, this release will easily please fans of Accept, Primal Fear, Gamma Ray, Battle Beast, Loudness, and the like. These songs have a wonderful blend of grit and raw energy along with a polished, technical prowess that can only be achieved through years of laboring in the trenches of metal.
The single, "Fear" and its accompanying video, represent the band and album well. Taken with the album's post-apocalyptic cover, this is a release that is sure to thrill many metalheads. Singer Rick Altzi wails and snarls his way through the tracks, blending shades of Dio, Russell Allen, and Jorn Lande to create a masterful combination of melodic metal vocals. The rest of the band is filled out by euro metal veterans made of equal parts bad-ass and sophisticated.
Although Frank hasn't always received as much attention as some of his former Accept bandmates, like Wolf Hoffmann or Udo, with his solo material and in particular Fight The Fear, he has more than firmly established himself as a true defender, and creator, of German Metal.
TUNE INTO METALEXPRESSRADIO.COM at NOON & MIDNIGHT (EST) / 6:00 & 18:00 (CET) TO HEAR THE BEST TRACKS FROM THIS UP-COMING RELEASE!!!