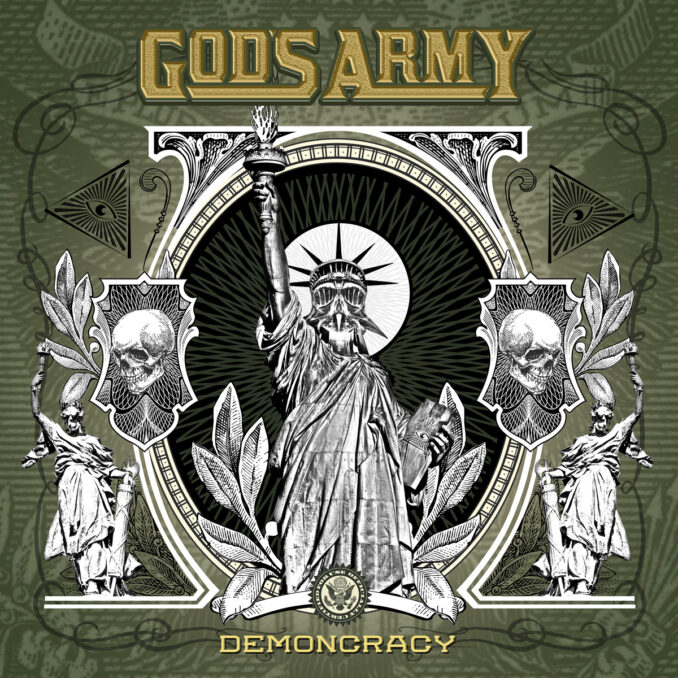 GOD'S ARMY - Demoncracy -

6.6/10
Summary
GOD'S ARMY
Demoncracy
October 11, 2018
ROAR! Rock of Angels Records
Maxxxwell Carlisle (at) MetalExpressRadio.com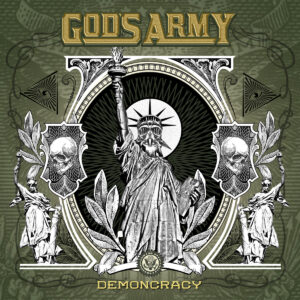 The second album from God's Army, Demoncracy, is a textbook example of modern AOR. Blending all of the classic 80's Hard Rock and proto-metal influences like Rainbow, Hardline, Deep Purple, Iron Maiden, Saxon, and others, God's Army successfully creates an accessible mix of what most old-school fans would consider to be the essential elements of their favorite genres.
As one would expect from a band called God's Army, lyrical themes are mostly religious in nature. This act seems to be filling a roll that other Christian rock or metal bands have left empty. Stryper may still be cranking our their signature brand of Christian Hair Metal, and groups like Golden Resurrection have filled the Power Metal void, but God's Army nicely fits the bill for an AOR Christian band.
John Smith's vocals are reminiscent of other singers who sound similar to Bruce Dickinson, and his delivery is passionate and believable. The overall album production is top-notch. The main fault of this release is the derivative nature of the songwriting and, like many other Christian bands, the unoriginality of the lyrical themes. However, for fans of this genre that are looking for a non-secular angle this might be a perfectly righteous choice.
TUNE INTO METALEXPRESSRADIO.COM at NOON & MIDNIGHT (EST) / 6:00 & 18:00 (CET) TO HEAR THE BEST TRACKS FROM THIS UP-COMING RELEASE!!!