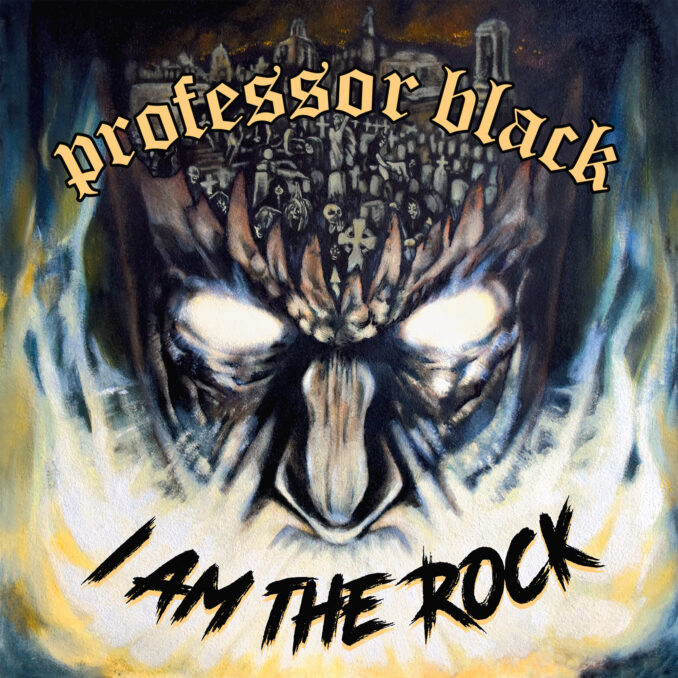 PROFESSOR BLACK-I Am The Rock
Professor Black-I Am The Rock -

6.5/10
Summary
PROFESSOR BLACK
I Am The Rock
High Roller Records
October 5, 2018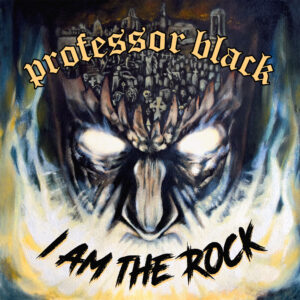 Madly prolific multi-instrumentalist, vocalist and songwriter Chris Black (Dawnbringer, Superchrist, High Spirits, others) is dropping three—count them, three—albums under the Professor Black name in October. LVPVS, a four-song instrumental Progressive Metal album, the Bathory-esque Sunrise, and I Am The Rock, the focus of today's review. A quick bite into the tracklist of each the three reveals astounding diversity and command of style; the well-named Professor knows his Metal history and can add his own story to it.
I Am The Rock is at once the most recognizable and clearest tribute of the set; with Motörhead being honored in every track, bassline, riff and lyric—even the cover art recalls past Motörhead titles like Overkill and Another Perfect Day. The titles, too, are pure Motörhead—so much so that all but the most ardent fan would have trouble picking out the real Motörhead song from the following line-up–_"Shakedown", "Bad News", "Get It On", "I Got Mine", "Hard To Please" (Give up? "I Got Mine", off Another Perfect Day).
So Professor Black comes to praise Lemmy, not to bury him, and for the most part he succeeds admirably. He's a better singer than Lemmy—not a better vocalist—which means he isn't quite as well suited for the format as Mr. Kilmister, but who is? The songs don't hit with quite the visceral force that Motorhead at their best did, but most are at least as good as Motörhead at their worst, and some—notably the title cut, "Get It On", "Bad News",and "Hired Gun", are probably being sung along to by ol' Snaggletooth himself in Heavy Metal heaven.
TUNE INTO METALEXPRESSRADIO.COM at NOON & MIDNIGHT (EST) / 6:00 & 18:00 (CET) TO HEAR THE BEST TRACKS FROM THIS UP-COMING RELEASE!!!