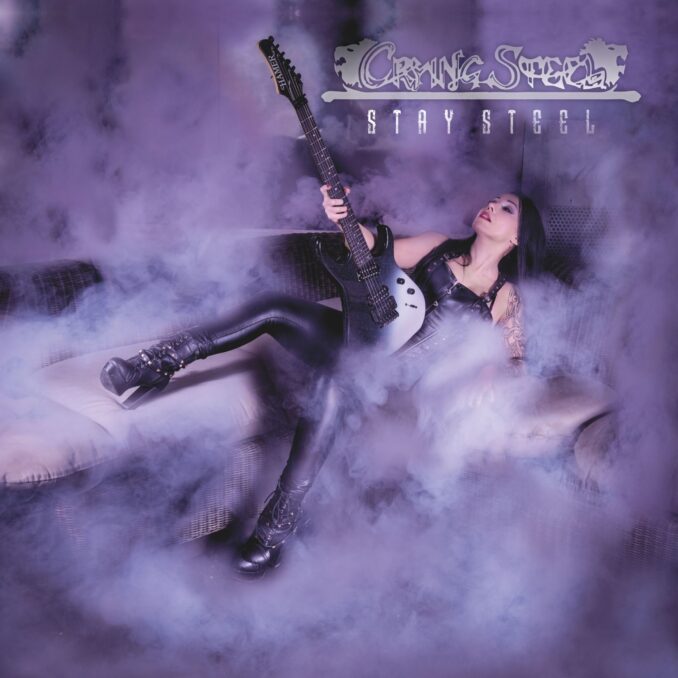 Crying Steel - Stay Steel -

6.0/10
Summary
Crying Steel
Stay Steel
Pride & Joy Music
15 June 2018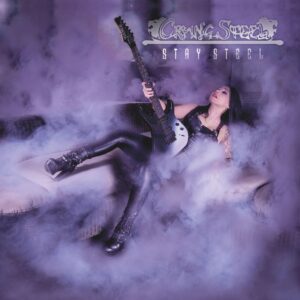 Italian artists, Crying Steel, have been honing their craft since 1982.  Their fifth album, Stay Steel, reflects their familiarity with writing and performing formulaic 80s era Heavy Metal.  It's no surprise to see song titles such as "Hammerfall", "Speed Of Light", and "Road To Glory". Leaving nothing to chance, the band enlisted Tony Mills (Shy, TNT) on vocals. Production is adequate.  However, uneven mixing is an issue such as the beginning of "Crank It Up" and "Road To Glory" when aggressive guitar intros are squelched the instant the rhythm section enters. Mills' vocals are particularly favored on such songs as "Blackout" and "Warriors".
The album leads with three solid, mid to up tempo songs.  They are good, just not memorable; a theme which permeates the entire listening experience.  All elements of Judas Priest/Accept style Metal are present, but creativity is missing.  Songs follow a routine pattern: lather, rinse, repeat.  A melodic power ballad "Born In The Fire" breaks the cycle of sameness and features excellent backing vocals and layered guitar bridges. "Raise Your Hell" and "Crank It Up" provide the other album highlights. They are overtly anthemic in structure and the band executes the metronomic drums, powerful riffs, eager solos, and aggressive backing vocals with swagger.
Stay Steel is an album long on formulaic precision but short on creativity.  Tony Mills' vocals are overleveraged to the detriment of the overall experience. Recommended for fans of Tony Mills and die-hard fans of 80s Metal.
TUNE INTO METALEXPRESSRADIO.COM at NOON & MIDNIGHT (EST) / 6:00 & 18:00 (CET) TO HEAR THE BEST TRACKS FROM THIS UP-COMING RELEASE!!!
TRACKLIST (Highlights: 4, 7, 8 )
1) Hammerfall
2) The Killer Inside
3) Speed Of Light
4) Born In The Fire
5) Blackout
6) Barricades
7) Raise Your Hell
8) Crank It Up
9) Sail The Brave
10) Name Of The Father
11) Warriors
12) Road To Glory
LINE-UP
ANGELO FRANCHINI – Bass

LUIGI "JJ" FRIARS – Guitar

FRANCO NIPOTI – Guitar

TONY MILLS – Vocals (Album)

LUCA IRONS – Drums

MIRCO BACCHILEGA – Vocals (Live)