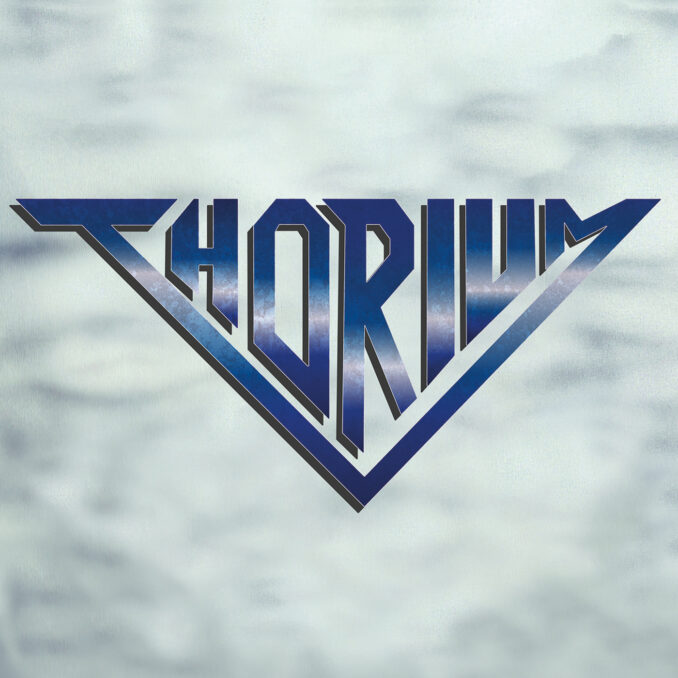 THORIUM-Thorium
THORIUM--Thorium -

8/10
Summary
THORIUM
Thorium
Empire Records
October 5, 2018
Belgium's Thorium, not to be confused with the Danish Death Metal merchants of the same name, are slated to release their self-titled debut album, a nine-song collection of up-tempo Metal. After the brief instrumental opener "March Of The Eastern Tribe", the action proper starts with "Ostrogoth" a clear tribute to the storied Belgian group of the same name where several of Thorium's members worked together. "Court Of Blood" is next and features some excellent bass guitar fretwork from Kurk "Stripe" Lawless underneath the soaring guitar and vocals. Next up is the album's best track, "Godspeed", which charges ahead at a fine Maidenesque gallop laid down by the rhythm section and continues along those well-hoofed NWOBHM fields with passages of guitar harmonics.
Hints of Iron Maiden come through in virtually all of the songs; "Icons Fall" again employs the galloping bass and drum, the chorus and dual solo of the intricate and shifting "Powder And Arms" is textbook Maiden; and the "Remember Tomorrow"-ish intro to "All Manner Of Light" is but a precursor to yet another charge-of-the-light-brigade cadence. The Thrashy "Return to The Clouds" varies the pattern a bit, although you will swear that you can hear the bass bridge of "Charlotte The Harlot" during the downshift.
Still, if you are going to quote or emulate, quote or emulate from the best. While Thorium are clearly giant fans of Iron Maiden—was that a figure from "Mother Russia", of all things, at the start of the fourteen-minute epic "Four By Number, Four By Fate" that closes the album? —the songs are their own and Thorium is definitely worth multiple listens.
TUNE INTO METALEXPRESSRADIO.COM at NOON & MIDNIGHT (EST) / 6:00 & 18:00 (CET) TO HEAR THE BEST TRACKS FROM THIS UP-COMING RELEASE!!!