BLACK MAJESTY - Children Of The Abyss -

4.5/10
Summary
BLACK MAJESTY
Children Of The Abyss
September 10, 2018
Pride and Joy Music
Maxxxwell Carlisle (at) MetalExpressRadio.com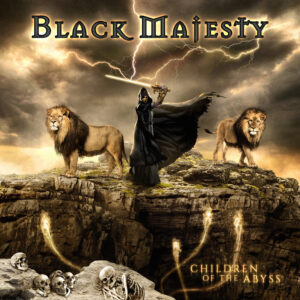 Despite being seven albums deep into their career, on Children Of The Abyss, Black Majesty have failed to capture the requisite Power Metal catchiness and hum-ability that releases in this genre really can't do without. This is one of those bands that has been struggling for years to break into the higher rankings of this style. Children Of The Abyss won't do much to help them. While there is some great guitar work, drumming, and songwriting, this release also contains a lackluster album production and vocal melodies that seem to get lost at any given chance. The elements that can really make a Power Metal release great are sorely missing here. This is especially a shame when there have been some truly great releases by Black Majesty in the past, and there is no doubt that the band is capable of great things.
Still, long time fans of the band will find enough solid material here to continue their journey. It's unlikely though, that Children Of The Abyss will be that incredible new album that Black Majesty needs to propel them into the Power Metal stratosphere.
TUNE INTO METALEXPRESSRADIO.COM at NOON & MIDNIGHT (EST) / 6:00 & 18:00 (CET) TO HEAR THE BEST TRACKS FROM THIS UP-COMING RELEASE!!!