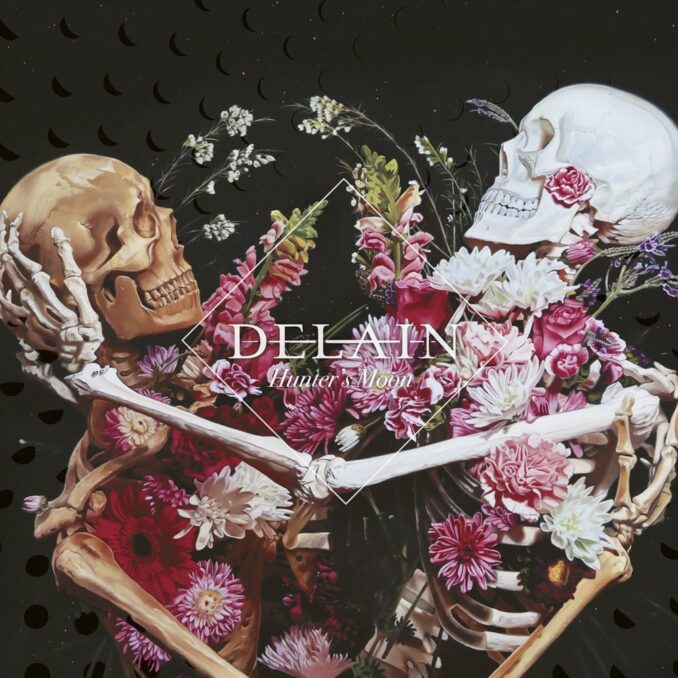 DELAIN - Hunter's Moon -

6.5/10
Summary
DELAIN
Hunter's Moon
February 22, 2019
Napalm Records
Maxxxwell Carlisle (at) MetalExpressRadio.com
As a sort of stop-gap measure to tide fans over until the next full-length release, Hunter's Moon is a nicely done and straight-forward four song EP with a truckload of bonus live tracks. Delain has positioned themselves as one of the premiere Dutch Symphonic Metal acts of the modern era and this collection of songs can accurately be described as epic, orchestral, and grandiose.
The four new tracks, "Masters Of Destiny", "Hunter's Moon", "The Silence Is Mine", and "Art Kills" are all, shockingly, under 5 minutes. Short song lengths are somewhat rare for this genre and the goal here, clearly, is to release a handful of  singles rather than the standard fare concept album.
Despite there only being four new songs, the album as a whole boasts an impressive 14 tracks. The other tracks are live recordings and will encourage the die-hard Delain fans to not miss this release.
With the combination of the four, well-produced yet straight-forward new tracks and the ten live tracks, Hunter's Moon has a lot to offer. Existing fans of Delain won't want to miss it and the bite-sized helping of new material is just enough to tempt new listeners as well.
TUNE INTO METALEXPRESSRADIO.COM at NOON & MIDNIGHT (EST) / 6:00 & 18:00 (CET) TO HEAR THE BEST TRACKS FROM THIS UP-COMING RELEASE!!!